The few remaining hours before we had to return to our normal lives, we spent in the extreme southern counties in Illinois. We visited a few old house ruins where there is tin and other cover strewn about. At one stop, we found a very large Slimy salamander, a ringneck snake, and a black kingsnake.
Northern Slimy Salamander (Plethodon glutinosus)
Alexander County, Illinois
Mississippi Ringneck Snake (Diadophis punctatus stictogenys)
Alexander County, Illinois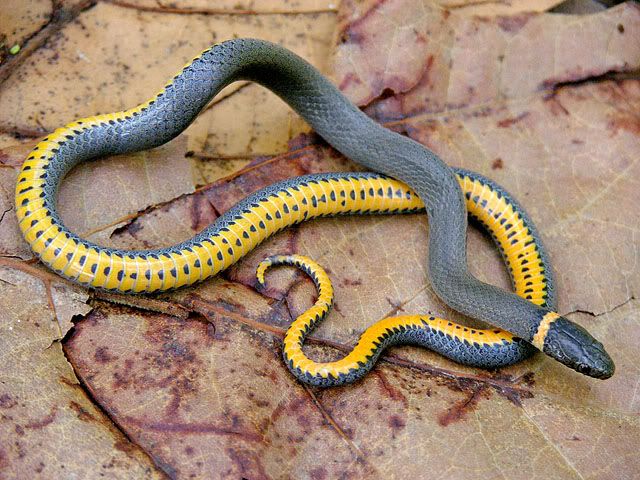 Black Kingsnake (Lampropeltis getula nigra)
Alexander County, Illinois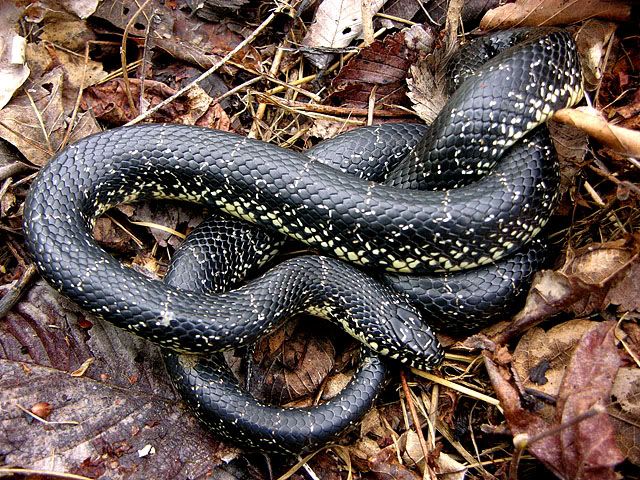 At another location down the road, we found a couple of turtles, including a box turtle, and a hatchling snapping turtle.
Common Snapping Turtle (Chelydra serpentina)
Alexander County, Illinois
The box turtle was a little shy...
Eastern Box Turtle (Terrapene carolina carolina)
Alexander County, Illinois
This was quite and enjoyable way to kill two hours, but we had one more target we had yet to find. I had heard that Spotted Dusky Salamanders could be found quite easily at a spot in Johnson county, and since it was on the way home we had to check it out.
Spotted Dusky Salamander (Desmognathus fuscus conanti)
Johnson County, Illinois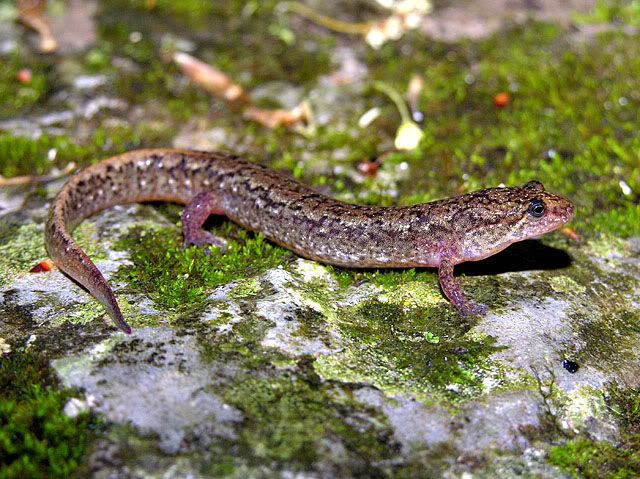 Heres a larvae of the salamander, see the external gills?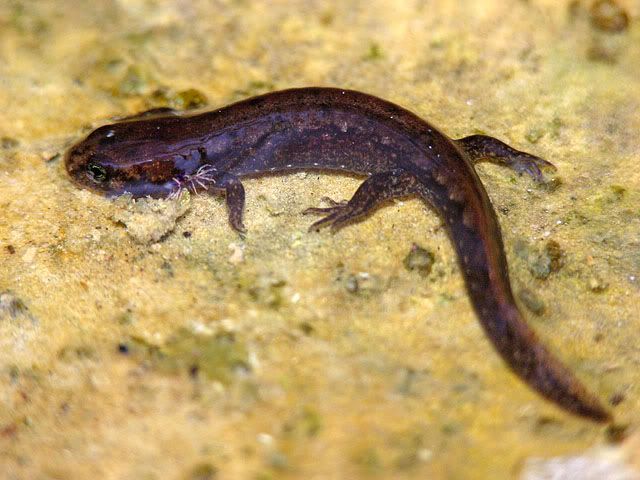 Well that wrapped up the spring trip for a couple of hours anyway. A couple hundred miles to the north we stopped to try and find a Prairie Kingsnake, and we found a nice adult and a juvenile crawling through the grass.
Prairie Kingsnake (Lampropeltis calligaster)
Coles County, Illinois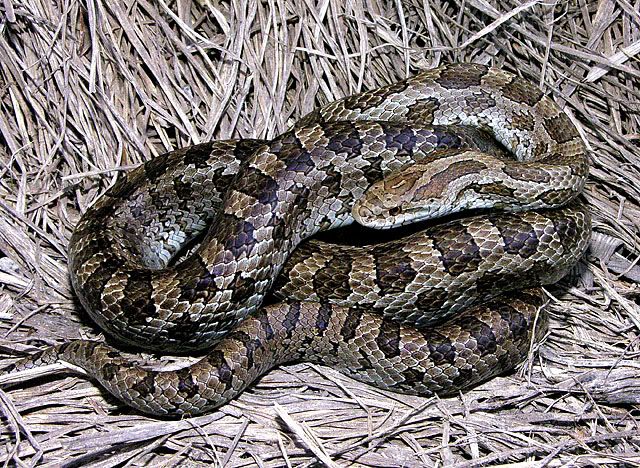 The kingsnake concluded the herping we did on our spring trip of 2006, but the excitement was far from finished. Driving back we went through some gigantic storms which produced some tornados. At one point we had to pull under an overpass on the expressway because the rain made it so you couldn't see the lines on the pavement at all. We heard that a tornado had passed within a mile of where we had taken shelter. This was a crazy way to end such a fun weekend of herping. The 6 hour drive home ended up taking us 9 hours, but it was well worth the trip. We had accomplished the only real thing we set out to do, and that was to have fun. All the nice finds and pictures are just bonus on an all together good time.